Credit Union 1 Amphitheatre | Tinley Park, Illinois
Yee Haw, country fans, get ready to dust out your finest jeans, wipe the hard work an' sweat from your brow and come on down to Chicago for Thomas Rhett is coming to Hollywood Casino Amphitheatre on Saturday, September 25th 2021. Thomas Rhett is bringing his brand-new album, Country Again: Side A, on tour, which was released on April 30, 2021, and it includes the hit new singles, What's Your Country Song, and, Country Again. So, for your chance to catch this live and loud, grab your tickets now! Thomas Rhett will be joined by very special guests, Cole Swindell and Gaby Barrett on his The Center Point Road Tour 2021.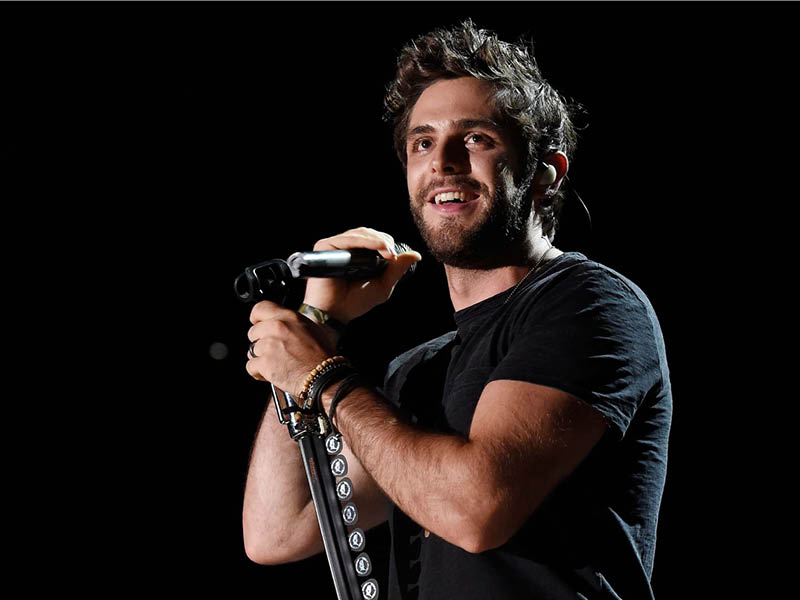 Thomas Rhett is an American Country singer, songwriter from Valdosta, Georgia. He grew up on faith, hope and love, with a bible and a radio, you could say that country music is in his blood, as he is the son of singer Country singer Rhett Akins. Thomas Rhett has released five studio albums: It Goes Like This, in2013, Tangled Up, in 2015, Life Changes, in 2017, Center Point Road, in 2019, and his brand-new album, Country Again: Side A, in April 2021. Talking about his new album Rhett called it the "best work I've ever done". He stated that he felt more inspiration from traditional country music in the process of making this album, noted musical influence from Eric Church, and remarked that he wanted to "tell a real, honest story from the heart". He said that with this album, he "was just trying to be a songwriter". Thomas has received four Grammy Award nominations with two albums being nominated for Best Country Album in 2017 and 2019. His five albums have produced twenty-one singles on the Billboard Hot Country and Country Airplay charts, with fifteen reaching the No. 1 position on the latter: "It Goes Like This", "Get Me Some of That", "Make Me Wanna", "Crash and Burn", "Die a Happy Man", "T-Shirt", "Star of the Show", "Craving You", "Unforgettable", "Marry Me", "Life Changes", "Sixteen", "Remember You Young", "Look What God Gave Her", "Beer Can't Fix", and "What's Your Country Song".