Credit Union 1 Amphitheatre Seating Chart
Due to the large capacity of the Credit Union 1 Amphitheatre (previously known as Hollywood Casino Amphitheatre), it is best to plan your seating arrangements or locate your seats before arriving at the venue. This will ensure you get to your seats easily and efficiently.
The amphitheatre is split into three sections. As indicated in the image below, the lawn area is situated at the rear, with seating in front of the lawn area. VIP seating seating is raised above the seating in balcony suite areas. These seats allow for a better viewing angle towards the stage. Zone B is situated closest to the stage, for those who like to get up close and personal artists.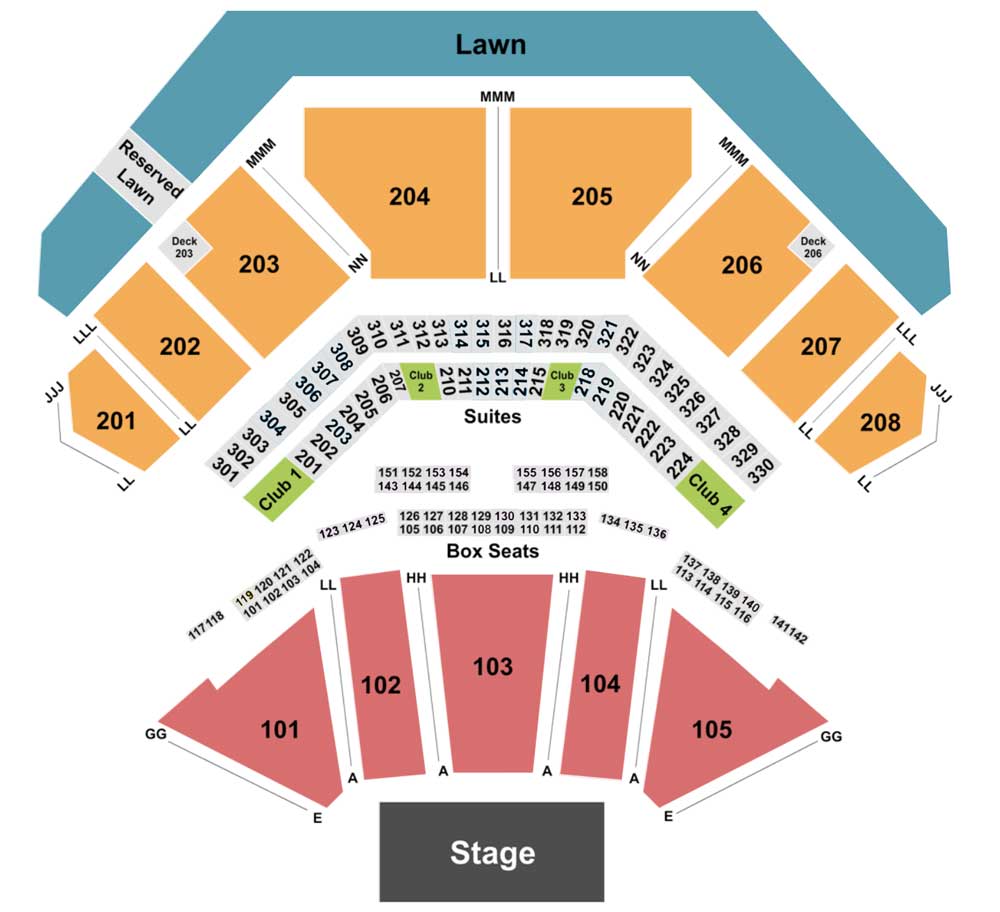 Capacity
Credit Union 1 Amphitheatre has room for around 28,000 guests across its massive performance space. This includes standing room only space in the pit right in front of the stage, Four separate reserved seating sections, and the lawn space.
General Admission Lawn & Pit
Pit and lawn seating are always general admission spaces offered at a first-come, first-serve basis. So if you want to get the best views of the stage, you should arrive early so you can get in and have your choice of seating space. Please keep in mind tha the lawn has a small reserved lawn seating space on the stage left side.
Reserved Seating
As for reserved seating, many guests will say that the best view of the stage can be found in seating sections 102-104 as they are both close to the stage and close to if not directly in front of it. So you can have an optimal viewing experience and even see the facial expressions of the performers. Central Box and Suites seating is also favored for typically being slightly cheaper while offering similar views to the action.
But all seating is designed to present an unobstructed view of the stage.
Accessible Seating
The Credit Union 1 Amphitheatre has extensive accessibility options for those who require them. Accessible seating can be purchased online. Please inform the representative that you require accessible seating at time of purchase.