Credit Union 1 Amphitheatre | Tinley Park, Illinois
Fans of the most fearless female country group will go on to March March collectively to their own drums this summer to get a hold of The Chick's concert at the Hollywood Casino Amphitheatre on Wednesday, June 15, 2022. Join the trio Martie, Natalie, and Emily in a night of countless hit songs and powerful performances that goes beyond ordinary country music. The legendary trio will be joined by another Grammy award-winner singer, songwriter Patty Griffin. So expect nothing but excellent musicality from two of the best female acts the world has ever seen. Grab your tickets now as you don't want to miss The Chicks going back to the concert scene this year!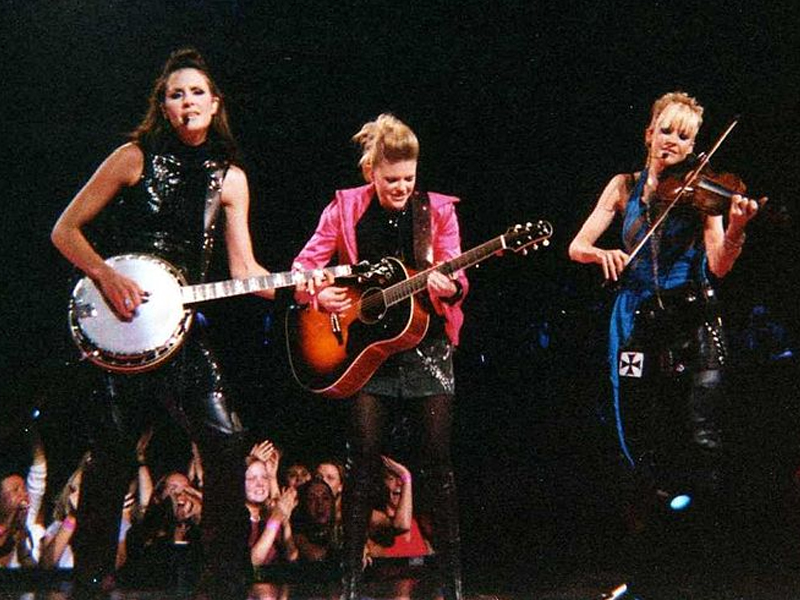 After their comeback in 2020, The Chicks (formerly known as Dixie Chicks) went on to release their critically acclaimed album "Gaslighter. This is especially exciting for worldwide fans who waited more than a decade for Natalie Maines, Emily Robison, and Martie Maguire to come back into mainstream music. It can be noted that the Chicks became one of the very first targets of "Cancel Culture" even before the thing was prevalent in social media. However, The Chicks proved to be one badass trio after not bowing down to the pressures and staying true to their beliefs.
The Chicks are known for their many hits songs such as "You Were Mine," "Cowboy Take Me Away," "Not Ready to Make Nice," "Goodbye Earl," "Wide Open Spaces," and "Travelin' Soldier," among many others. Their new album Gaslighter featured more contemporary hits like "Gaslighter" and "March March," which became an unofficial anthem for the Black Lives Matter movement in 2020.
Now The Chicks will go on tour this 2022 after taking a break on the road due to the pandemic. They will kick off their tour in Maryland Heights, Missouri, this June 14, which will automatically be followed by its Hollywood Casino Amphitheatre show in Tinley Park, Illinois. Natalie, Martie, and Emily will be touring with the Grammy award winner Patty Griffin. Griffin is known for her stripped-down songwriting style in folk music which earned her a great deal of following and recognition among many fans and critics alike. Thus, The Chicks show will definitely be more exciting with her participation as a guest.