Credit Union 1 Amphitheatre | Tinley Park, Illinois
Party like a rockstar! No one else epitomizes this old adage like 'life and soul of the party', himself, Sammy Hagar. This Red Rocker is making the rounds of the touring circuit once again, tagging along are his longtime mates Michael Anthony, drummer Jason Bonham, and longtime Hagar guitarist Vic Johnson, completing the line-up of this supergroup officially dubbed as 'Sammy Hagar and the Circle'. Mark this date: Friday 7th June 2019. This is the date when they paint this town red as they come to rip and roll the stage of the Hollywood Casino Amphitheater. An accomplished artist like Sammy Hagar who has been part of iconic bands through the years has amassed fans from all ages. It comes as no surprise that tickets are selling quickly. Don't let this opportunity slip by your fingers; grab those tickets now!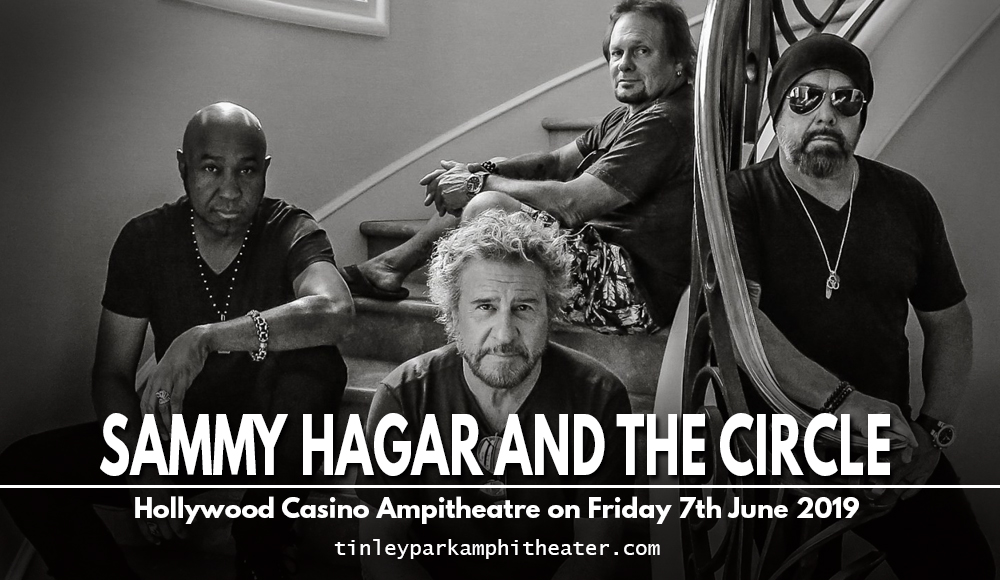 Sammy Hagar is reeling with excitement for the release of his brand new album 'Space Between'.
Hagar explains that the song selection process was elaborate and not "just a bunch of new songs grouped together on an album." He added, "[The tracks] were sewn together conceptually for a complete mental, emotional and physical experience (kind of a Three Lock Box). Once I had the overall vision, the lyrics and music began to just flow through me."
With this new album, the next best thing is to take it on the road, which is really nothing new to Hagar and his cohorts Michael Anthony, Jason Bonham, and Vic Johnson, completing this superband line-up called Sammy Hagar and the Circle. However, Hagar is a seasoned rockstar who gets a kick out of feeding the crowd with great music, driving energy, and amusing showmanship. Hence the moniker 'life and soul of the rock party'. With his affiliations with a host of legendary bands through the years such as Montrose, Van Halen, Chickenfoot, as well as his stint as a solo artist, Hagar has a wealth of repertoire that would pump up the crowd from start to finish.
With Circle, Hagar explains, "the band name represents coming "full circle in [his] career. I can play from every era, from Montrose to Van Halen to solo, Chickenfoot and some Led Zeppelin," he said. "In Chickenfoot, we didn't play songs by the Chili Peppers or Van Halen, but the Circle plays my whole world and everyone else's world that's in the band. It's been really special so far."
If you love rock music, then missing this concert would be a mortal sin. You won't forgive yourself if you miss this one out!