Credit Union 1 Amphitheatre | Tinley Park, Illinois
There's great news for hard rock and heavy metal fanatics! Rob Zombie's Freaks on Parade Tour is back, and it's bringing along legendary singer-songwriter Alice Cooper! This spooky tandem will bring about some terrifying but extremely awesome performances, and they're coming to 19 major cities in North America! On Friday, 1st September 2023, the Freaks on Parade is coming to the Hollywood Casino Amphitheatre in Tinley Park, Illinois! This show is set to bring in all Chicago metal heads to one epic mosh pit! If you're a fan of horror rock, you should quickly score your tickets now before it's too late!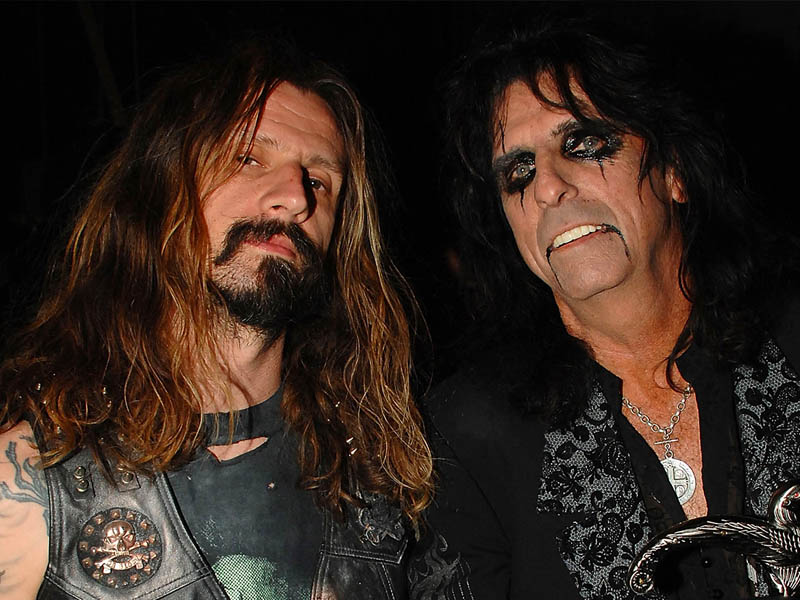 Last year, Rob Zombie traversed across North America for the 2022 leg of the Freaks on Parade Tour. The outing featured top shock/horror bands like Mudwayne, Static X, and Powerman 5000. The 2023 tour brings along equally legendary artist Alice Cooper, regarded as the father of shock rock. The acclaimed singer emerged in 1964 as a band. They released their debut album, Prettiest For You, in 1969. By 1971, Alice Cooper made a phenomenal breakthrough with the third and fourth studio efforts, Love It To Death and Killer. The highly-regarded efforts entered the Billboard 200 chart and peaked at numbers 35 and 21. In 1973, the band released their first number 1 album, Billion Dollar Babies. The record, which spawned the hits "No More Mr. Nice Guy," "Elected," and "Hell Hooray," topped the Billboard 200, the U.K., and Finnish charts.
After the band released their seventh album, Muscle of Love. The members disbanded, and frontman Vincent Damon Furnier legally changed his name to Alice Cooper. He continued as a solo artist and 21 studio albums.
Catch Alice Cooper as he performs his biggest hits on the same stage as acclaimed singer and film director Rob Zombie. The Grammy-nominated artist released his latest album, The Lunar Injection Kool-Aid Eclipse Conspiracy, in 2021. The seventh effort was Zombie's first album to hit number 1 on the Billboard 200. The record follows Zombie's other acclaimed works, including the triple platinum-selling Hellbilly Deluxe and the certified Platinum The Sinister Urge.
Tickets to see Rob Zombie and Alice Cooper at the Freaks on Parade Tour in Hollywood Casino Amphitheatre are now available!