Credit Union 1 Amphitheatre | Tinley Park, Illinois
Get ready for him to take over this game, you know you want him, you know you wanna see him live! Pitbull is taking over the Hollywood Casino Amphitheater on Sunday August 22nd 2021.
One-two-three-four
Uno-do'-tres-cuatro
Hey, what you doing on August 22nd? You wanna see what he's got in store? Then book your tickets to see Pitbull live! It's going down, you'll be yelling timber, you better move, you're gonna dance. It'll be a night you will remember, he'll be the one you won't forget! Pitbulls about to get wild, we about to get lose, we about to get crunk!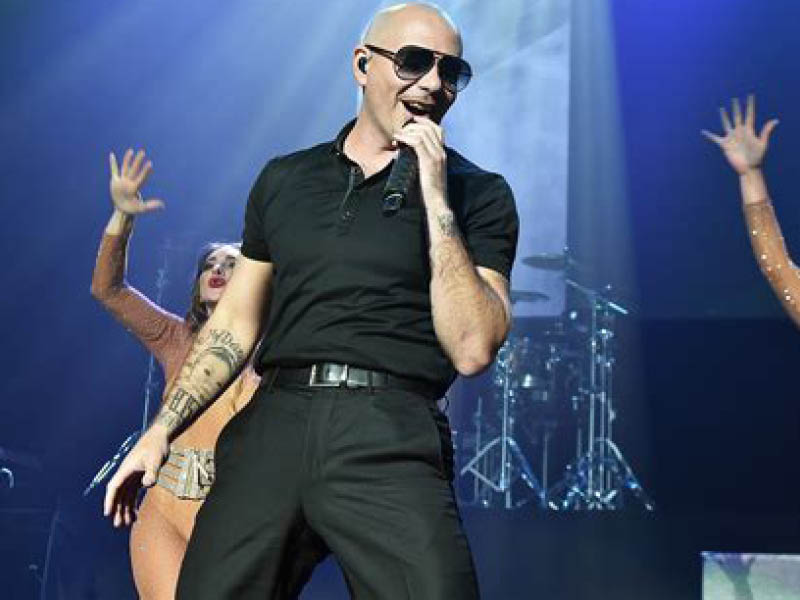 Get ready, cause Pitbull is performing live at the Hollywood Casino Amphitheatre. Put your hands up. Be here for a good time! Order yourself another round, homie, order your tickets today Why? 'Cause it's about to go down. Look up in the sky, it's a bird, it's a plane, Nah, it's just Pitbull, ain't a damn thing changed!
"Pitbull successfully merges Southern crunk with Latin dance rhythms."
¬Pitbull is an immensely talented and Grammy award winning savvy Cuban-American performer. The rapper and musician has 20 years of performing and making music. Starting off making Latin hip hop, reggaeton and crunk, he is known for writing catchy tunes, spreading messages through music and for providing entertaining, engaging and energetic live shows. His fan base spans latin, hip hop and dance genres and he has been nominated for 143 awards and won over 46 awards. He is "a savvy curator of Latin-inflected rhythms, classic crunk, and dance-floor R&B." His songs blend influences from Latin, hip hop, reaggaeton, crunk and pop and more. His 2021 tour is the first dedicated tour since 2017's North American tour. He has over 15 billion views on YouTube as of May 2020. Pitbull was ranked by Billboard as the 45th Top Artist of the 2010s and the 24th Top Latin Artist of the 2010s. He is joined on tour by special guest Iggy Azalea.
The Australian singer, songwriter and rapper, Iggy Azalea joins Pitbull on tour. Another artist not to be missed, Iggy Azalea has featured in Rolling Stone Australia's top"50 Greatest Australian Artists of All Time" ranking.
Pitbull and Iggy Azalea come to Hollywood Casino Amphitheatre on Sunday 22nd August 2021 – don't miss this night, you will remember, it'll be the night you won't forget. Get your tickets today.