Credit Union 1 Amphitheatre | Tinley Park, Illinois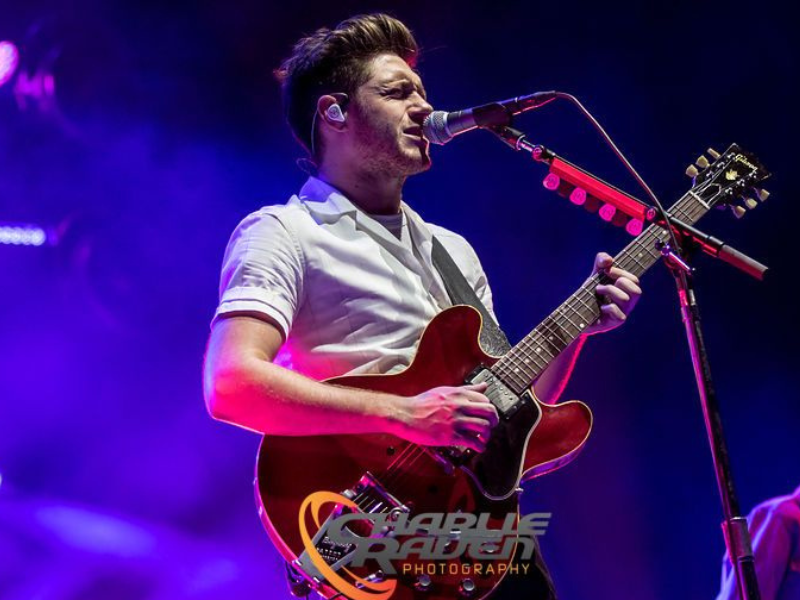 "I am beyond thrilled to announce The Show Live On Tour 2024! It's been far too long, and I can't wait to see your beautiful faces." Niall Horan posted on his Instagram.
First of all, OMG, he called us beautiful. Second of all, OMGGGG, Niall Horan is back for a world tour!!! We are thrilled to announce that NIALL HORAN is making his way to the Credit Union 1 Amphitheatre on Tuesday, the 9th of July, 2024.
THE SHOW LIVE ON TOUR 2024 will kick off in February 2024 in his home country, Ireland. He will move across different cities all over Europe before performing at shows in Australia and New Zealand. For the second leg of the tour, he will finally land in North America to give his American fans the time of their lives.
We hope ya'll are ready for this as the "Slow Hands" singer comes back to give you an unforgettable night. With Niall's natural charm and magnetic stage presence, you'll be destined to have your hearts filled with joy.
Call all your friends and buy your tickets today before the show sells out!
Former One Direction star, Niall Horan, has made himself known as an incredibly talented solo artist. Over the past 7 years since the boyband's "indefinite hiatus," Niall has released dozens of solo tracks which showcase his artistry as a singer, songwriter, composer, and musician. He has established a large fanbase for himself all over the world, with over 20 million monthly streamers on Spotify.
He released his first solo album "Flicker" in 2017, featuring "Slow Hands," "Too Much To Ask," and "This Town." The album was positively received by both fans and critics, noting that his personal blend of pop, folk, and rock seemed effortlessly crafted, yet a masterpiece in itself.
This year, Niall Horan is back to releasing new music with his third studio album, which follows three years since the last album he released. "The Show," as Niall describes, is a more mature style, different from his previous work. Seeing as he is turning 30 years old this September, Niall feels that he has grown as a person and as an artist.
"The last time I wrote an album, I did less thinking. You don't in your early 20s, you don't think too much at all ­– well, I didn't anyway, probably just immaturity of me. But I think with pandemics and relationships and things like that, you subconsciously grow as a person. And then production-wise, and what I'm saying [lyrically], it just sounds like something that a 30-year-old would release. Not a youthful version of what I did before." Niall said in an interview.
You can tell from the sound and lyrics of tracks on "The Show" that they are different from Niall's old songs. However, Niall retained his ability to connect with his listeners through his music. The latest album features the song "On A Night Like Tonight," which Niall describes as a reflection of where he is in his life today.
Join Niall Horan in his journey and catch him live at The Show Live On Tour 2024! He will be coming to the Credit Union 1 Amphitheatre on Tuesday, the 9th of July, 2024, so be ready.
We encourage you to buy your tickets today to get the best seats in the house! Call all your friends and tell them you're coming to see the one and only Niall Horan live. Click on "GET TICKETS" to purchase. See you there!