Credit Union 1 Amphitheatre | Tinley Park, Illinois
We've got some incredible NEWS to share, it's finally happening: MUDVAYNE is traversing North American cities, and this is going to be a tour of sheer magnificence. We all know that their special blend of theatrics combined with their awesome music makes for a thrilling event, which is why "The 26-City Psychotherapy Sessions" Tour, which kicks off on July 20th at the iTHINK Financial Amphitheatre in West Palm Beach and goes all the way through to FIddler's Green Amphitheatre in Englewood, CO, on August 26th, is going to be SOLD OUT. You, of course, cannot afford to miss out on this opportunity, but luckily, it will make a stop at the Hollywood Casino Amphitheatre on August 5, 2023, which is the most perfect venue at the right time, correct? Of course it is, all the true fans already know that! Grabbing your tickets couldn't be easier, but you need to act with haste as they won't be around for long. Clicking the "GET TICKETS" button is all you have to do to start the very simple process, so get it down right HERE and NOW!!!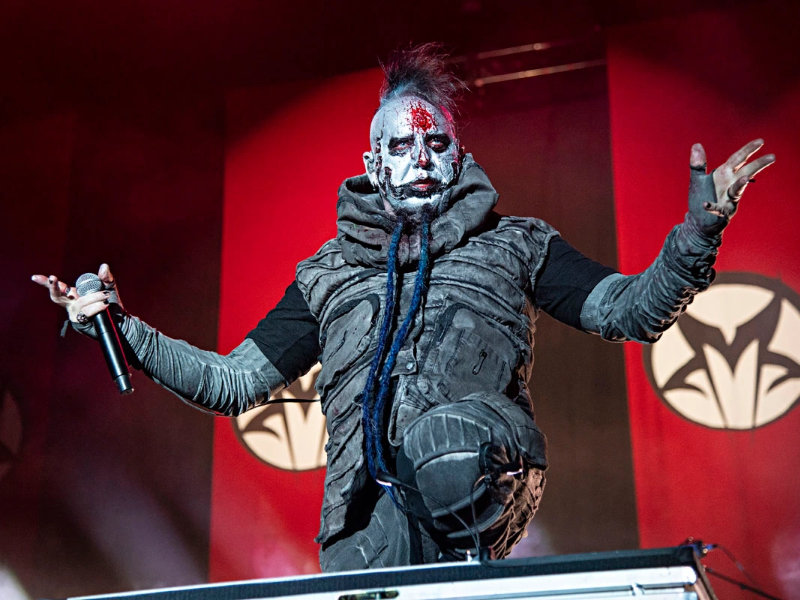 MUDVAYNE (stylized as MuDvAyNe) has been around for a very long time, since the mid-90s, and has become a band known for their musical experimentation, show stopping uniforms, and, of course, those awesome theatrics that fans have absolutely fallen in love with, to the tune of over six million album sales to be exact. These guys a rare find indeed.
Their debut album, L.D. 50., released in 2000, which was their entry into the mainstream, went to the top of the Heatseekers chart and climbed all the way up to number 85 on the Billboard 200. It brought fans the anthems DIG and DEATH BLOOMS which has paved the way for many others in their library.
They followed up their debut with phenomenal works from a further four albums: The End of All Things to Come (2002), Lost and Found (2005), The New Game (2008), and Mudvayne (2009). They're also Grammy nominated, and DIG has also won an MTV Music Award.
Their sound, which blends prog rock, heavy metal, and alt metal, has earned them a plethora of fans throughout the world, that, and the fact they have a sheer will to push the boundaries in music and stage presence, will forever cement their position as one of the best bands. They belong right up there with the greats and forever will.
THE PSYCHOTHERAPY SESSIONS comes hot off the heels of their stunning performances during the Freaks on Parade tour of 2022, where they were appreciated for their awesome brilliance. The tour also marks their first headlining event since 2009, which is why it is so highly anticipated. This new tour brings incredible performances from the likes of Coal Chamber, GWAR, Nonpoint, and Butcher Babies as support.
With HEAVY METAL flowing through their veins and a penchant for theatrics, MUDVAYNE will not only take you on an incredible journey with a catalog of hits, they will also engage you visually with their onstage magic. Nothing will make you happier than attending this show, so be sure to snag your tickets before someone else beats you to it.