Credit Union 1 Amphitheatre | Tinley Park, Illinois
Can you hear me? Get up! Let's do this now! Join the original freaks on a leash nu metallers, Korn for an exciting and stirring performance on Friday, August 27th 2021 at the Hollywood Casino Ampitheatre. For one night only, Korn and Staind will be performing in Chicago, Illinois. Don't miss out on a rockingly powerful mental metal night out – purchase your tickets today!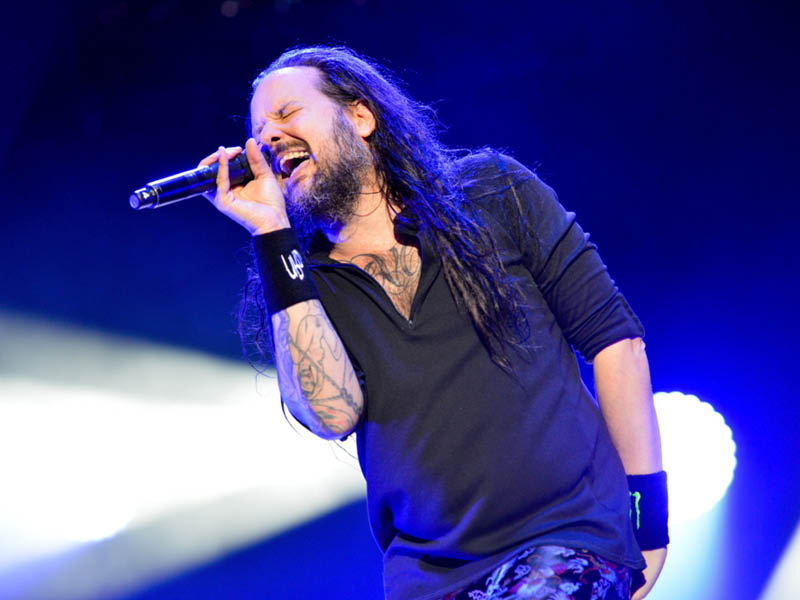 Join the metal giants Korn as they treat you to a performance of metal and rock you'll never forget! Korn's sound is powerful, uncompromising and will get you moving in the mosh pit. The band comprises band members Jonathan Davis, the lead vocalist, James "Munky" Shaffer and Brian "Head" Welch as guitarists and backing vocals, with Reginald "Fieldy" Arvizu on bass and Ray Luzier on drums. They are joined by Staind, the epic rockers and powerful lyricists. Staind is made up of lead vocalist and rhythm guitarist Aaron Lewis together with lead guitarist Mike Mushok and bassist and backing vocalist Johnny April and drummer Sal Giancarelli.
NME write that "Korn are still packing out arenas a quarter of a century after they first emerged, and it's largely due to their penchant for bone-shaking choruses." Loudwire wrote of Staind that they create "head-down, grunge-tastic songs. They're moody, gloomy and very Staind. The band has always explored the darker side of life."
Book your place at the Hollywood Casino Ampitheatre for a night full of metal, rock, snarling and high-voltage emotional moshing. Rock out on an unmissable night. Metal Injection have called Korn a 'mainstay in the world of metal' and Staind are artists at creating extraordinarily emotive rock songs. This performance is set to blow away fans! Don't miss out on your chance to experience a night unlike any other. Reserve your places now!