Credit Union 1 Amphitheatre | Tinley Park, Illinois
Korn and Evanescence are traveling across the United States together on a co-headlining tour this summer! The much-awaited trek will kick off in August and will have the Grammy Award-winning icons rock it out on stage in major cities, including Tinley Park, Illinois! If you think that you've gone back in time to the height of the nu-metal era, think again! This show happens on Saturday 20th August 2022, at the Hollywood Casino Amphitheatre. Get ready as Korn performs their biggest hits, such as "Freak on a Leash," "Thoughtless," and "Got the Life." Meanwhile, Evanescence is set to perform some of their massive tracks, including "Bring Me to Life" and "My Immortal." Hurry and get your tickets now!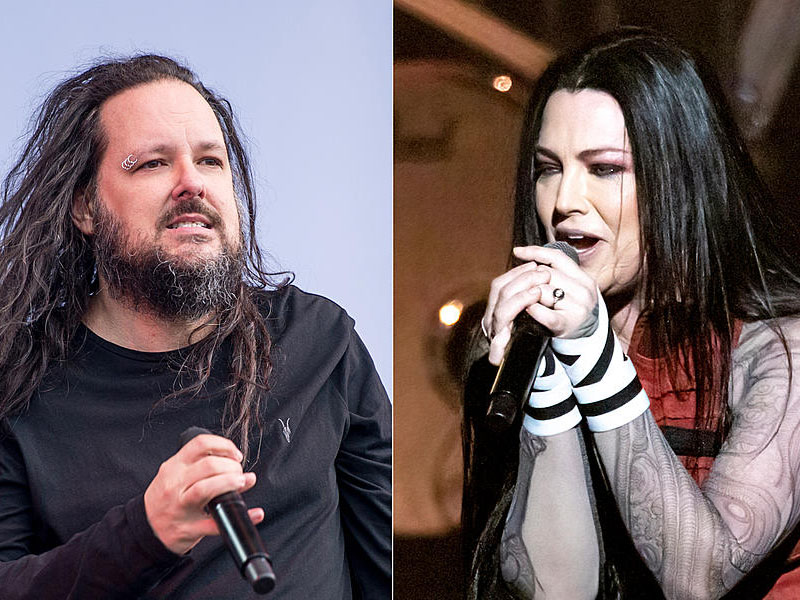 This spring, Korn and Evanescence announced that they are joining forces for a massive tour targeting 18-cities across America. Korn frontman Jonathan Davis expressed his excitement about touring the U.S. with their fellow Grammy Awardee. "We're looking forward to going on tour this summer and bringing our friends, Evanescence, out," Davis said. "Whenever Amy comes to one of our shows, I always love seeing her on the side of the stage, watching the whole set and rocking out. We're gonna have a great time on this tour, and we can't wait to see you there."
This tour is not the first time Korn has been seen performing with Evanescence. In 2006, Evanescence singer Amy Lee joined Korn in performing the track "Freak on a Leash" for the band's MTV unplugged taping. Moreover, Evanescence has performed renditions of Korn's hit "Thoughtless" on stage. "I fell hard into Korn's music in high school. It was an inspiration during the formation of my own band. The chances we've had to play together over the years are special, a part of our history. They remain one of the best live bands I've ever seen," Lee said. "It's an honor and a thrill to go out with our friends again, our first full tour together since '07. We're all really looking forward to this."
Get your tickets now and see these monumental acts fire up the stage at the Hollywood Casino Amphitheatre on Saturday, 20th August 2022!