Credit Union 1 Amphitheatre | Tinley Park, Illinois
The caravan of chaos is preparing to move, fueled with the souls of forgotten rockers, once more, the dark carnival has evolved, no longer just a festival, but a celebration of loud music, art & culture. The Knotfest Roadshow's very first stop off, right here at Hollywood Casino Amphitheatre, Tinley Park IL, on Tuesday, September 28th 2021 featuring Slipknot, Killswitch Engage, Fever333 and Code Orange. You do not want to miss it, buy your tickets now to the greatest, maddest celebration of Heavy-metal lifestyle and culture, led by one of the most thrilling and visceral musical collectives on the planet.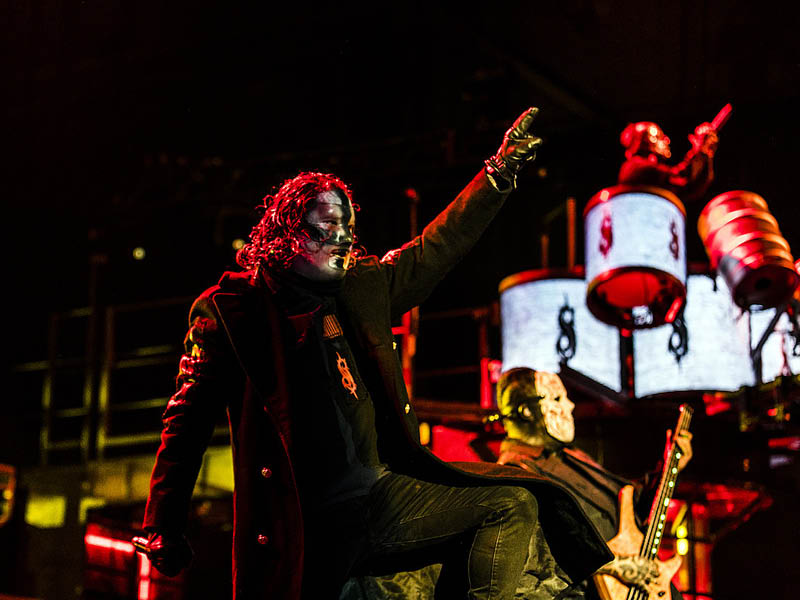 Slipknot's live show continues to thrill their fiercely loyal following, selling out bigger venues with each outing. "There is no better metal band on earth than this." – Kerrang! The band's current album, the critically lauded, We Are Not Your Kind, which Rolling Stone dubbed the best metal album of 2019, is highlighted by the singles, Nero Forte, Solway Firth, and the LP's lead track Unsainted, which was recently certified Gold in the U.S. and trended number 1 on YouTube globally for 24 hours. Slipknot also confirmed the exciting news that they have returned to the studio and are working on new material, with artistic visionary and percussionist, M.Shawn 'Clown' Crahan confirming that they are making "God music" and compared the new music to their second album, Iowa. While no official release date has been confirmed for the still-untitled record, the Knotfest Roadshow announcement suggests that it may arrive this year.
"With the world opening up, it's time to get excited about LIFE again. To get back to LIFE again. This tour is a long time coming, and we hope you're as excited to see it as we are to play it. Stay safe, stay (sic) and we'll see you soon." Says Slipknot frontman, Corey Taylor.