Credit Union 1 Amphitheatre | Tinley Park, Illinois
Journey & The Doobie Brothers are coming to Hollywood Casino Ampitheatre on Saturday 13th August 2016! Here to tour their 2016 "San Francisco Fest" which celebrates the bringing together two of the iconic groups that helped define the "San Francisco Sound." Journey will be joined by drummer Steve Smith for the excursion, marking the first time he will perform with the band since 1998!
You can expect to hear all of their classic hit songs LIVE in concert for this very special night!
"We look forward to taking the stage with Journey. We love their songs, and think we will all complement each other musically. It is going to be a powerful tour. We can't wait to share it with the fans!" The Doobie Brothers.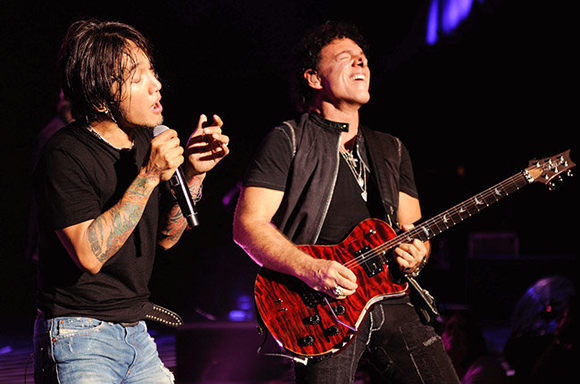 Journey are arguably one of the most successful rock bands to sustain a career since the late 1970's – with a career that has proudly gained two gold albums, eight multi-platinum albums, and one diamond album (including seven consecutive multi-platinum albums between 1978 and 1987). With an extra impressive eighteen Top 40 singles in the US!