Credit Union 1 Amphitheatre | Tinley Park, Illinois
Jimmy Buffett & Huey Lewis And The News comes to Hollywood Casino Ampitheatre on Saturday 25th June 2016
Are you in for a sweet escape — an island where surf rock, country pop, "gulf and western" music thrive in perfect harmony? Welcome to the world of 'beach bum' icon Jimmy Buffet!
A huge tide will be sweeping over nation as Jimmy Buffet will come surfing his way to various concert venues for his on-going tour. And not only that, he's also taking the heart of rock n' roll along with him, as Huey Lewis and The News steps-in for a special guest performance.
His devoted fans known as "Parrotheads", are excitedly taking about this non-stop, and nothing can stop them from getting hold of tickets to the show. Don't miss this opportunity to fill your plate with a sonic buffet of Jimmy's classic ditties. Get your tickets now!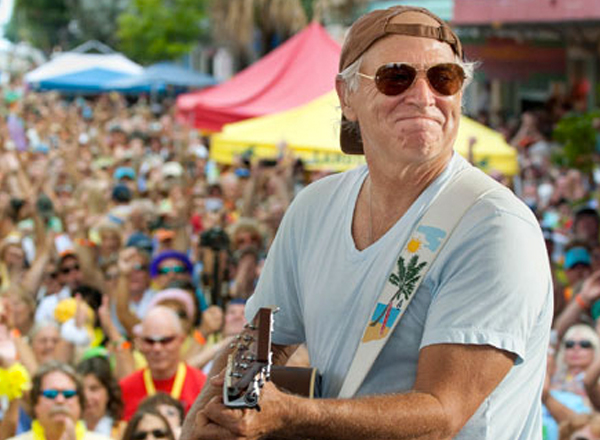 Jimmy Buffet gave a voice and lilting melodies to the 'beach bum', 'island escapism' lifestyle. His music has been described as surf rock, country pop, "gulf and western"; and Jimmy himself has branded his music as "drunken caribbean rock 'n' roll". Buffet's four-decade career has been riding on a tidal wave of hit songs like "Changes in Latitudes, Changes in Attitudes," "Cheeseburger in Paradise," "If the Phone Doesn't Ring, It's Me," "Margaritaville," "Volcano," and "Gypsies in the Palace." He has released 27 studio albums, nine compilation albums, and 12 live albums. His song "Margaritaville" was ranked at number 234 on the Recording Industry Association of America's list of "Songs of the Century". His devoted and loyal fanbase who flock to his concerts are playfully called "Parrotheads". His laid-back music has also fueled his entrepreneurial spirit. He owns two restaurant chains named after two of his best-known songs, "Cheeseburger in Paradise" and "Margaritaville".