Credit Union 1 Amphitheatre | Tinley Park, Illinois
Are you looking for a once-in-a-lifetime experience? Well, Gov't Mule at Hollywood Casino Amphitheatre on August 4th 2023 has exactly that! You can look forward to a high-energy performance featuring Gov't Mule's trademark blend of Southern rock, blues, and jam band improvisation, plus, they are currently on an excellent summer amphitheater tour that includes 12 dates. The "Dark Side of the Mule" tour will begin with a one-of-a-kind tribute performance to Pink Floyd's now legendary, 50-year-old, Dark Side Of The Moon album and will then transition into a typical Mule set. Do not pass up the opportunity to witness this legendary band perform live, as well as a once-in-a-lifetime experience of Gov't Mule – Pink Floyd crossover, that has only been performed a handful of times, until now. So come on, all that is required of you at this time is to get tickets for the performance that will take place at the Hollywood Casino Amphitheatre on Friday, August 4, 2023.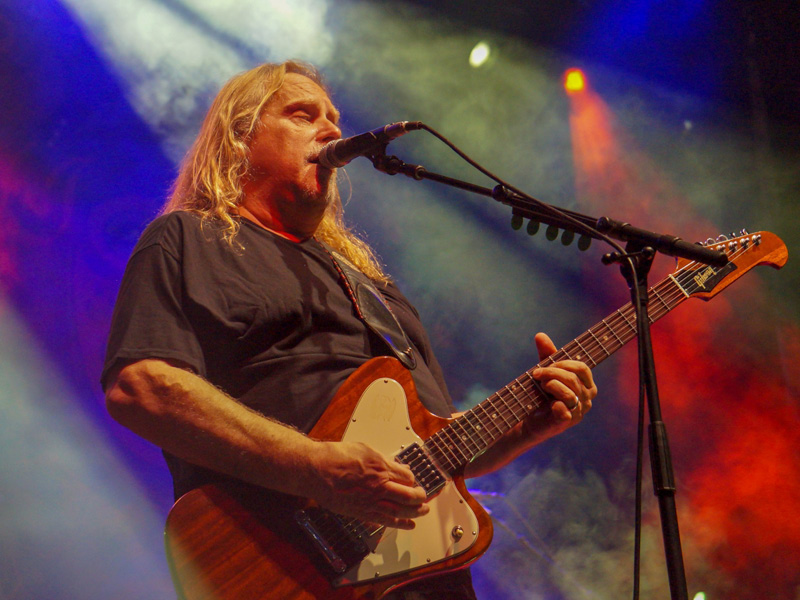 Gov't Mule was established in 1994 and is well-known for its signature style of music, which combines elements of southern rock, blues, and jam band music. Since almost thirty years ago, they have been mesmerizing audiences everywhere. This legendary band will, undoubtedly, offer a spectacular performance that you won't want to miss. Some of their most famous songs are "Soulshine" and "Thorazine Shuffle."
Since putting out their debut album in 1995, which was simply titled Gov't Mule, the band has since released a total of nine more studio albums, in addition to a number of extended plays (EPs), and live releases. As a result of the many funk and blues rock components that the band's members and regular guests from other renowned bands have given to the band's sound, Gov't Mule has become a standard show at music festivals all around North America.
Gov't Mule's album, Dark Side of the Mule, which contains the band performing songs by Pink Floyd, was a major success, further solidifying their position as one of the top live acts in the industry. The album also features Gov't Mule singing songs by The Who. Fans should prepare themselves for a high-energy show that features superb musicianship and a variety of the band's iconic classics.
"This all started so organically with what we thought would be a one-time Halloween performance," stated Warren Haynes, Gov't Mule front man and guitarist at the tour announcment. "Since then, Dark Side of the Mule has grown into something else. It's a blast to perform this material but our intent is to do it for one final tour in celebration of the 50th anniversary of Dark Side. Don't miss it!"
It has turned out to be far easier than anticipated to sell out of tickets for this concert, so if you want one, you should be sure you purchase it right now before they are all gone. Simply follow the on-screen instructions after clicking the "Get Tickets" button up top, and you'll be able to participate in what is sure to be one of the most memorable events you go to all year.