Credit Union 1 Amphitheatre | Tinley Park, Illinois
Ready to see one of the most iconic and influential bands of the 80's??? None other than the truly awe-inspiring flagship bands of electronic music, Depeche Mode, will play the Hollywood Casino Ampitheatre on Wednesday 30th August 2017!! This is one of the biggest events of the year – get your tickets NOW using the "Buy Tickets," button above to avoid disappointment!!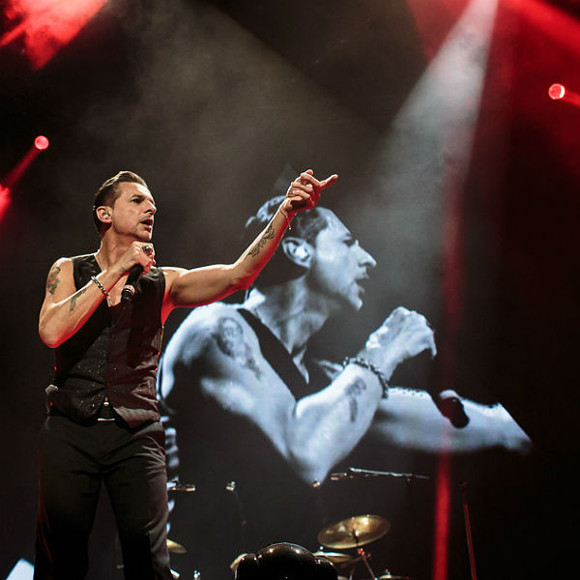 Inspired by pioneering electronic music acts such as Kraftwerk and David Bowie, from their upbeat debut "Speak and Spell," in 1981, to the uniquely dark and distinct sound that stayed with them all the way to their 13th album, "Delta Machine," in 2013, Depeche Mode have paved the way for synthesiser-led music. Music critic Sasha Frere-Jones stating that "the last serious English influence was Depeche Mode, who seem more and more significant as time passes," and they have been described by Q magazine as "the most popular electronic band the world has ever known."
Winning various awards and nominations, including 5 Grammy awards, with every subsequent album, excitement is high in anticipation of their 14th release, "Spirit," due out on March 17th and the massive Global Spirit Tour that accompanies it, starting in Stockholm on 5 May 2017 and end in Cluj-Napoca, Romania on 23 July!!
With sales of over 100 million records worldwide, 13 studio and 10 compilation albums, 6 live albums and a staggering 70 music videos – not to mention 50 songs in the UK singles chart – there can truly be no understating Depeche Mode's legacy and influence, inspiring the sounds of artists as diverse as Marilyn Manson and Funeral For A Friend to No Doubt, Lady Gaga and La Roux.
Do NOT miss your chance to see these true icons in music – get your tickets TODAY.