Credit Union 1 Amphitheatre | Tinley Park, Illinois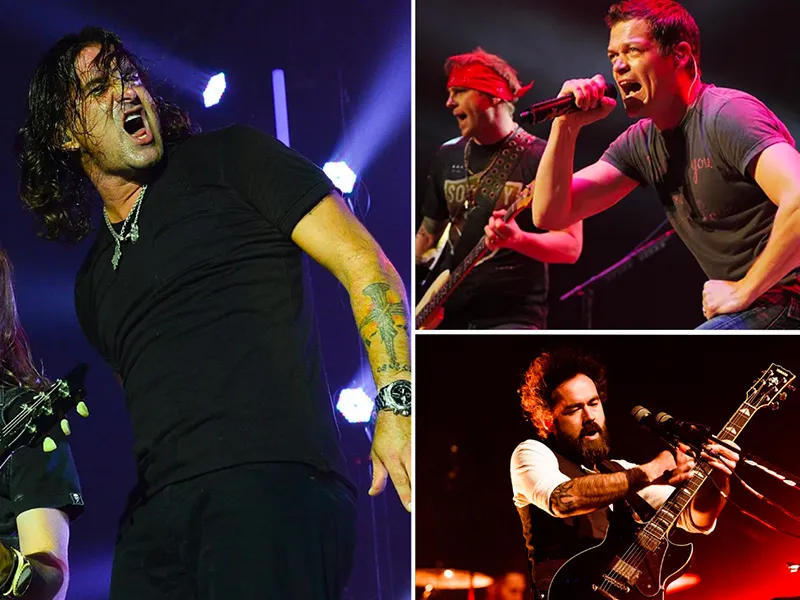 Summer of '99 Gang, assemble! The ultimate concert of the year is here, and it will surely take the country by storm. The Grammy award-winning band Creed will unite once again to give all rock fans one of the best concert experiences they have been asking for years. If you are one of the thousands of fans who took to social media your desire for a #CreedReunion and #CreedTourPlease, this is a piece of news you will be thrilled to hear — and extra good news to fans in Illinois! The iconic band will stop at the famous Credit Union 1 Amphitheatre on August 16. No other concert will take you Higher than this one, as it will be filled with nostalgia as Creed performs their plethora of career-defining hits. You will accept this concert With Arms Wide Open because this will be more EPIC as other iconic 2000s bands, 3 Doors Down and Finger Eleven, join in the fun. If that doesn't excite you, we don't know what will. So be sure to reserve your tickets as early as today because fans of all ages are crazy to see these bands perform live on stage. Hit the "Get Tickets" link to reserve yours now!
In 2013, the treasured members of the rock band Creed decided to rest and start their indefinite hiatus. This was after 19 years of producing the best rock songs of the 90s and 2000s. They had a long time basking in the Sun. This began with their album "My Own Prison," which introduced their impressive guitar riffs and electric performances. Their momentum continued to roll upwards from one album to another, garnering hit after hit and generations of fans. To many of their followers, the news was a blow. Year after year, there were calls asking for their return, and founding member Mark Tremonti advocated for it for years. Nearly a decade passed, and nothing seemed to happen.
In 2019, Creep drummer Scott Phillips declared that a reunion was on its way. Finally, the post-grunge trailblazer will come to the stage again. Scott Stapp, Brian Marshall, Scott Phillips, and Mark Tremonti are going to bring back the Creed energy experienced before as if it never left. "I feel like I'm as strong as I've ever been vocally, and looking forward to sharing the stage with the guys again," said Stapp in an interview with Billboard, which he added with a mention that the fans deserve a reunion.
The rock scene is stirred up with this announcement, which includes a 2024 tour named Summer of '99 tour. This much-awaited trek will go around North American venues starting on July 17 up until September 28. The songs they will play will bring the nostalgia train. "One Last Breath" is at the top of the list. "My Sacrifice," "With Arms Wide Open," "Higher," "My Own Prison," and "What If" are sure to be performed. There are more and the only way to find out is to be there when they perform.
To bring the energy to an overload, the smooth, eclectic post-grunge music of 3 Doors Down is sure to spice the experience as expected with their songs like "Here Without You," "Kryptonite," and "When I'm Gone." To crank this experience to a higher level, Canadian rock power band Finger Eleven will also bring their alternative metal style to this once-in-a-lifetime concert. They will perform their aces like "One Thing," "Paralyzer" and many more.
Fans in Illinois, you've hit the jackpot, The Summer of 99 tour will bring the house down at the Credit Union 1 Amphitheatre on Friday, August 16. Experience this concert With Arms Wide Open! Buy tickets now!