Credit Union 1 Amphitheatre | Tinley Park, Illinois
Can you believe it's been almost 3 years since we've been able to PIQNIQ together! The 101WKQX PIQNIQ featuring Nathaniel Rateliff and The Night Sweats, Bastille, Walk The Moon, Cold War Kids, Milky Chance, Cannons, Almost Monday and Arrested Youth at Hollywood Casino Amphitheatre on Saturday, June 18th 2022. Get your tickets here for a day full of music, friends, fun, a dancing bear, and of course lots of drinks while watching these amazing bands perform on both the Main Stage and the St. Xavier University Stage!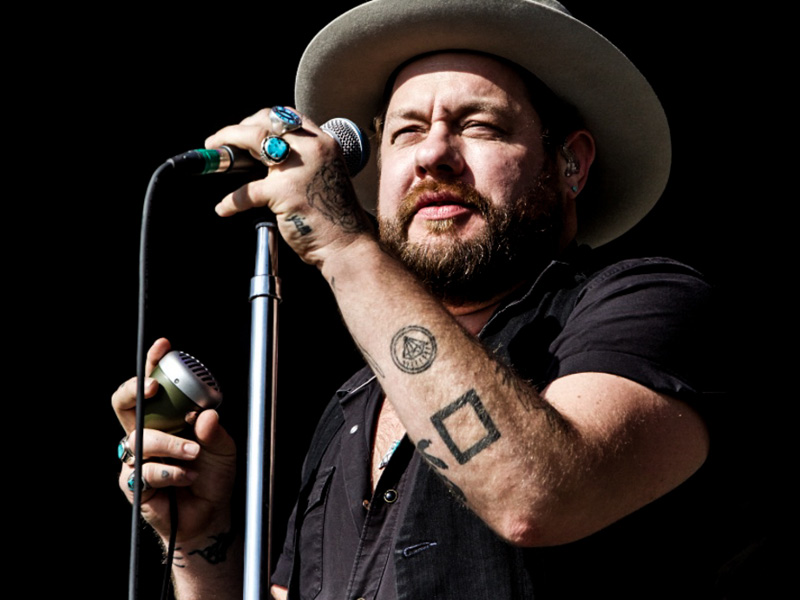 Folk, Americana, vintage rhythm & blues singer and Denver hero, Nathaniel David Rateliff and his merry band, The Nightsweats, released their third studio album, The Future, in November 2021. The album charted at number 165 on the Billboard 200. "I look at the album overall as a big question," Rateliff says in a statement. "When I was writing the record, we were in the middle of a pandemic and our future looked pretty bleak. I just continue to try to write from a place of hope. Then my own neurosis, and maybe being a Libra gets in the way, and I can't make up my mind. There is this constant back and forth battle in me personally, and I am sure that comes out in my writing."
English pop rock band, Bastille, released their fourth studio album, Give Me the Future, in February 2022, preceded by the singles "Distorted Light Beam", "Give Me the Future", and "Thelma + Louise." The album scored a number 1 hit at home in the UK, and number 110 on the Billboard 200 as well as number 17 on the Top Rock chart.
From Cincinnati, Ohio, Walk The Moon, released their fifth studio album, Heights, in November 2021, along with the lead single "Can You Handle My Love??", and two promotional singles "I'm Good" and "Giants." In frontman Nicholas Petricca's words, "the album is buttressed by songs that are eight or nine years old, and that the band writes a lot of songs for each record, so there's a lot of material that doesn't get used, and it's not because we don't love those babies. Sometimes it takes a while for them to grow up, or for us to find the right way to really bring them to life."